Energy is especially important in the debate surrounding the climate crisis. And especially the use of fossil fuels. We apply the concept of Trias Ecologica.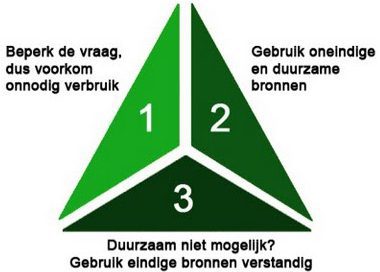 The house is very well insulated. With thicknesses of walls around 45 cm (wood frame filled with cellulose, with wood fiber boards on the outside and pipe cavity on the inside), we avoid heat going out in winter and coming in in summer.
For the energy we still need, we use only electricity from renewable energy (photovoltaic solar panels or green electricity from ecopower.be). For heating (room and water), we use our solar water heater as much as possible. If that is not enough we use our condensing gas boiler.
These and several other measures enable us to present an extremely favorable energy performance certificate: