Enjoy ecologically and socially sustainable vacation rental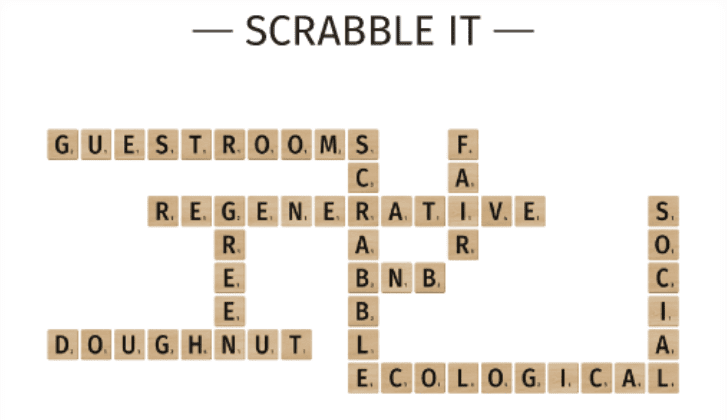 The guesthouse in the quiet area of Weert strives to operate within the "donut economy. Thus, our guesthouse takes into account the ecological limits of our earth and the social requirements of our social system.
It is and always has been an endeavor and is therefore dynamic. What we perceive as good for the environment and surroundings today may not be so tomorrow, or not enough. It is therefore a continuous improvement process for us.
In 2017, we moved into our completely bio-ecologically remodeled house. With an EPC of 7, we are close to an energy-neutral house. We constantly monitor the "smart" house and make small changes regularly.
The ecological garden consists of many wildflower fields, shrubs and trees. There are few "regular" grass fields. You can spot a roe deer, kingfisher, polecat, squirrel, woodpecker, long-tailed tit, goldfinch and more.
Mobility is also particularly important to us. If we can, we take a bike or walk. If too difficult to take public transportation, we ride our electric car, cargo bike or regular bicycle almost CO2 neutral.
In terms of consumer goods, we pay attention to recycling and place of origin. For food, we are "flexivegans.
The "flexible" is also reflected in the way we interact with people: we welcome unique people and try to do so without bias as much as possible.
Chances are you will notice something here and there in our guest rooms that inspires wonder. In this way, we hope to teach our guests something about "life in the donut
In cooperation with